Administrator
Staff member
Wanted to share my experience with the Garmin InReach I purchased for use here in the UAE. I've had it for a while but didn't get around to using it until last weekend during the sailing rally from Dubai to Ras Al Khaima. The model I went with is the InReach Explorer+ and I selected the Recreational Plan. For $24.99 USD that Plan includes:
Recreation Plan Details
Unlimited SOS
40 text messages/month
Unlimited Preset messages (predefined messages set up on the website)
Unlimited tracking at 10-minute or longer intervals
$0.50 USD overage charge for each text message that exceeds the monthly plan allowance of 40 text messages.
Text messages include free-form sent messages and received messages.
Set-up was pretty straight forward. I had to go to the Garmin Explore website and register. Then I downloaded the Garmin Earthmate App on my iPhone and paired the the device to it. It was app pretty seamless. While out on the water, I powered up the Garmin, opened the App on my phone and selected tracking at a 10-minute interval. Then I selected "Share" and was able to email recipients a link that allowed them to follow me in real-time. I sent the link to my girlfriend who said it worked like a charm.
I chose this model because it offers GPS/Navigation, Tracking, and a weather service. I also like the Interactive SOS feature. In case of emergency, with the touch of a button, I can trigger an interactive SOS message to GEOS, a global emergency monitoring and response coordination center. Once you register your Garmin, it auromatically registered with GEOS. The only thing I don't like about it is the battery is internal and rechargeable. There is no option to replace the batteries. Over the weekend, I didn't come remotely close to using even a 10th of the battery on my unit. According to Garmin, there are many different factors and setting which affect battery life. the best explination I could find is here
Im Garmin-Support-Center finden Sie Antworten auf häufig gestellte Fragen sowie weitere Hilfestellungen zur Verwendung Ihrer Garmin-Produkte.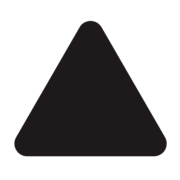 support.garmin.com
Overall, I'm happy with my InReach. It provides a little piece of mind as a back-up to my phone, GPS iPad and Chartplotter. Additionally, I have the ability to communicate and send my position with home when I am out of cell range.
Here a re a few screen shots of the website that was shared during my last trip...